What Lies Beneath – helping your local beck
South Cumbria Rivers Trust successfully received £2000 from Tesco's Bags of Help community grant scheme, after a huge vote in Tesco stores up and down the country. The grant was for 'a creating better environments' project in the Barrow and Ulverston areas of South Cumbria.
Bags of Help is run in partnership with environmental charity Groundwork, and sees grants raised from the sale of carrier bags awarded to thousands of local community projects every year. Since launching in 2015, it's provided more than £40 million to over 9,700 local community projects.
The results are in…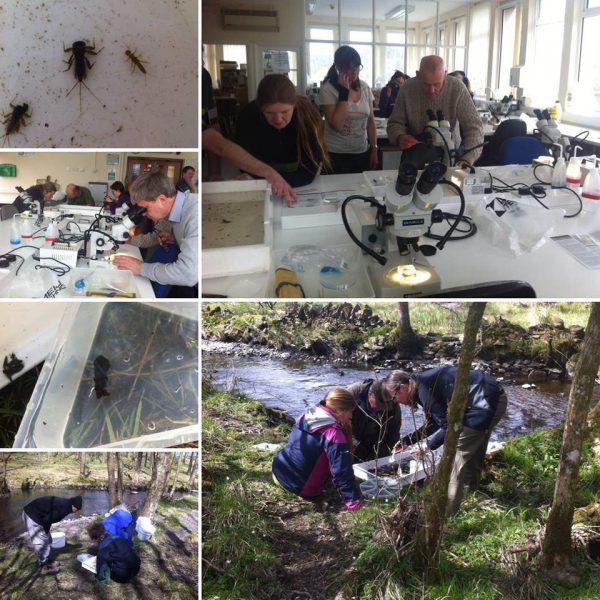 The project objective was to help local communities engage with their area, through a 'what's in your river day, and training to monitor the health of a local river or beck. The riverfly initiative is a national programme which has been running for a number of years; 8 in South Cumbria. Riverfly monitoring is a simple yet repeatable way to assess water quality and detect and act upon any deterioration. This project aimed to build on this to engage new volunteers and audiences with the underwater environments of their local becks whilst meeting new people, learning new skills and making a difference to the local area. A riverfly monitoring training session for run for enthusiastic volunteers thanks to this project.
Dalton Family Fun Day
In July, Dalton Football Club organised a community day, in which they kindly agreed to host our activities. It saw good numbers and we got up close and personal with mini-beats from the local beck, Poaka, as well as making lots and lots of arts and crafts, like; pebble art, badges and make-your-own mayfly. (Not just for kids…) You can see some pictures below.
Barrow Community Day
We carried out a litter pick, starting from Tesco Metro through to the local river, with about 12 volunteers braving the weather to help tidy their local community areas. We then borrowed some creatures from the river and spent the afternoon identifying them and starting a collage of rubbish for the community to develop and add to. The day was organised in conjunction with Barrow Community kitchen and Tesco metro.