Cool Rivers is a pilot project to produce up-to-date maps showing tree cover and more importantly a lack of it, along becks and rivers in South Cumbria. Given the size of our combined catchments areas, the project will initially focus in the Furness and Crake catchments. This is part of a wider remit to look at nature based solutions that combat the effects of climate change, seen by increasing drought conditions which cause smaller becks to dry up, as well as more devastating flood events, all taking a toll on our aquatic wildlife.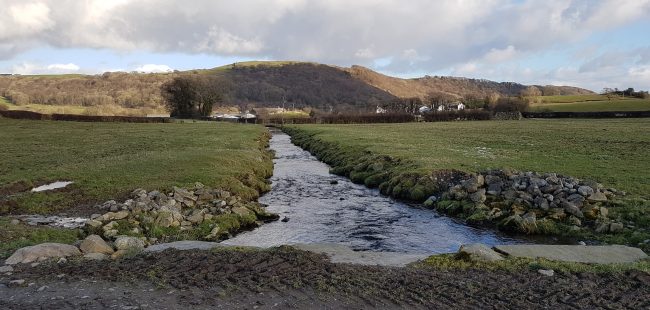 A previous study by the Environment Agency (that didn't cover South Cumbria) found that shading by trees reduced water temperatures by as much as 5 degrees C. Trees along rivers also have additional benefits such as improving both the riparian and in-river habitats as well as stabilising river banks. Combined with other mitigation measures trees are an excellent nature-based solution towards tackling the effects of climate change.
The project is set to run April to September 2021, and will provide training to help volunteers carry out surveys to properly map out the state of the becks and tree cover.
This project has received support from the Rawdon Smith Trust, The Coniston and Crake Catchment Partnership, the Sir John Fisher Foundation and South Lakeland District Council Climate Fund.