Eels in the Classroom
Eels in the Classroom is our new two year project, where SCRT will work with four local schools across our South Cumbria catchment.
Funding for the project has come from BAE Systems as part of mitigation works and from United Utilities.
Eels in the Classroom has been used by other Rivers Trusts around the country to help children learn about this critically endangered species. Originally initiated by the Sustainable Eel Group, they organise the eel man, health checks and advise organisations taking part in this type of programme.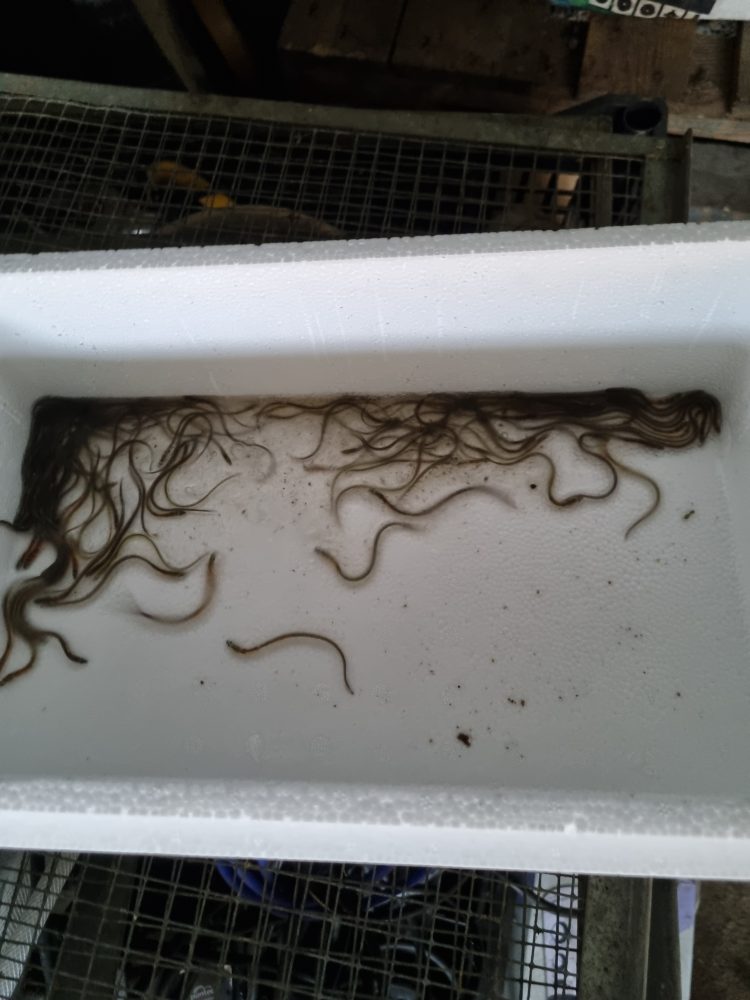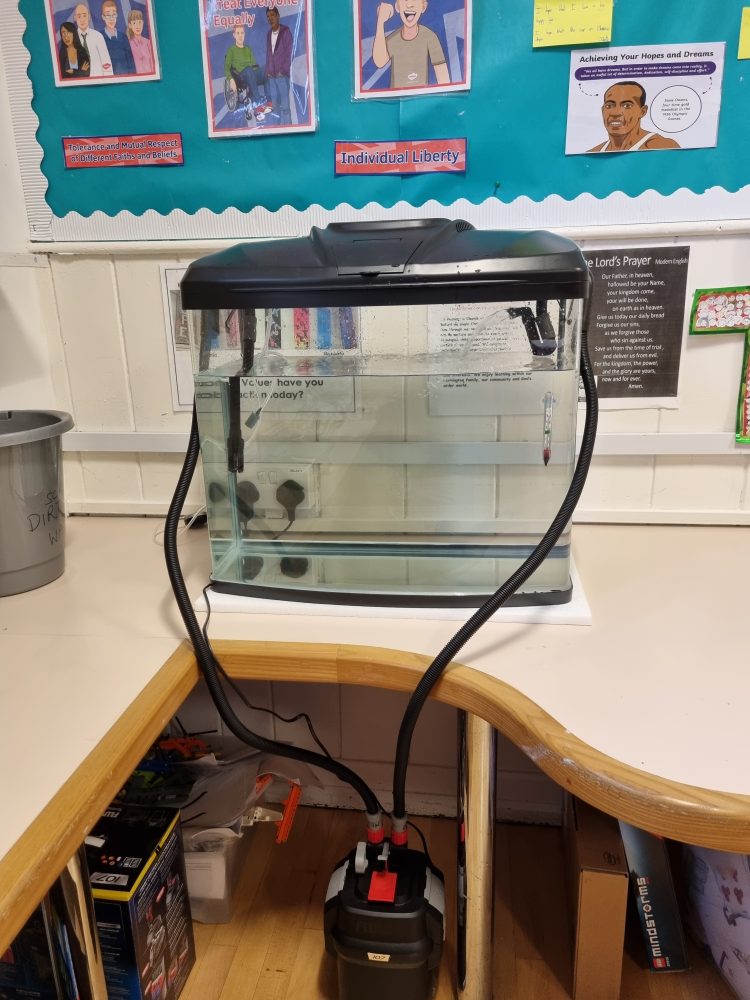 In May 2022, the eels arrived!
Our Community Engagement Officer Kath Smith, set up tanks ahead of time to allow water to settle and dechlorinate. The eels were collected from UK Glass Eels in Gloucester, close to the Severn Estuary. This is where most glass eels arrive, following an epic 2 year journey! The eels actually migrate 6500km (4000 miles) from the Sargasso Sea, near Bermuda to get to England. Fifty elvers (young eels) are now safely in their tanks ready to start growing. They will stay with the schools for 3-4 weeks and then released by the children, into their local becks.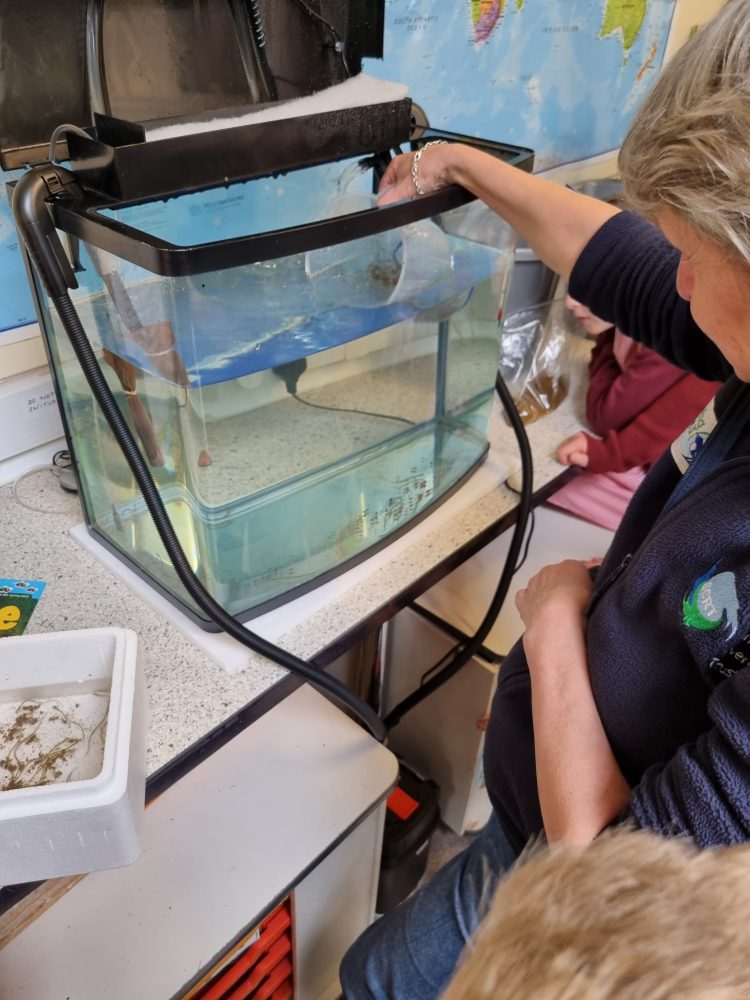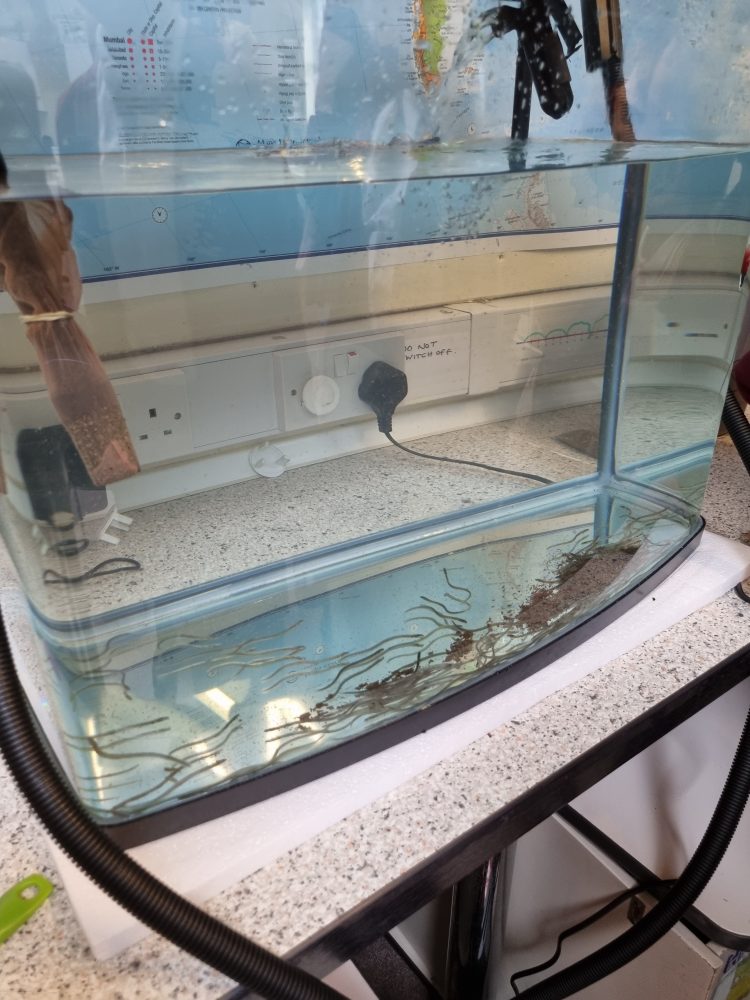 The schools participating in 2022 are:
Pennington C of E Primary School and St Pauls C of E Junior School, Barrow-in-Furness.
We hope Eels in the Classroom will help children develop an appreciation and understanding for ecosystems and nature as a whole. This type of project really shows how important it is to keep our rivers healthy and provide children with an opportunity to get hands on with nature.