It's that time of year again when we start to see the emergence of Himalayan Balsam, so lets get 'Bashing'!
We have developed a programme to target the priority balsam areas; and we now need your help for the following dates and places: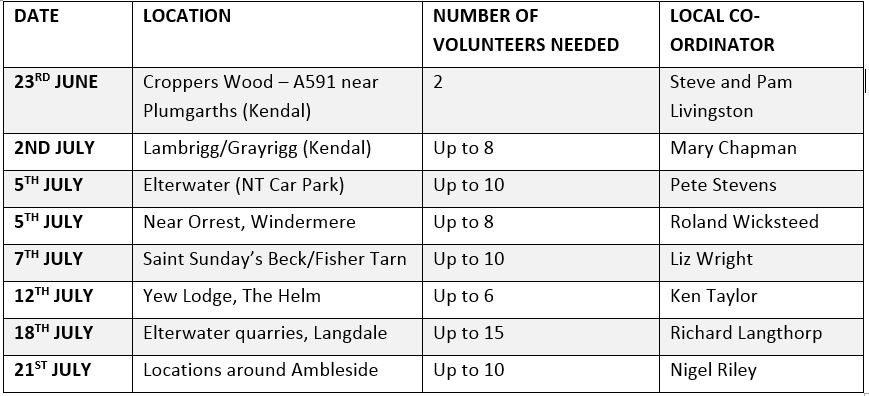 Many thanks to Ken Taylor and all our local co-ordinators for your fantastic contribution to helping tackle balsam across South Cumbria; and of course thank you to all of you, we couldn't do it without you.
Please contact Ken for further information and to register your interest; more information can be found here.