Last Thursday was a stunning sunny day to celebrate the opening of Gowan Bridge, Staveley, Cumbria! The bridge was destroyed by the floods following storm Desmond in December 2015. We have been working hard to help #slowtheflow in the catchment, removing old slate spoils that cause damage downstream and reconnecting the rivers Gowan and Kent to the floodplain at their confluence at Gowan Bridge. If you are interested in joining the river Kent Catchment Partnership, which is open to all, visit the new Becks to Bay website and follow them on facebook and twitter.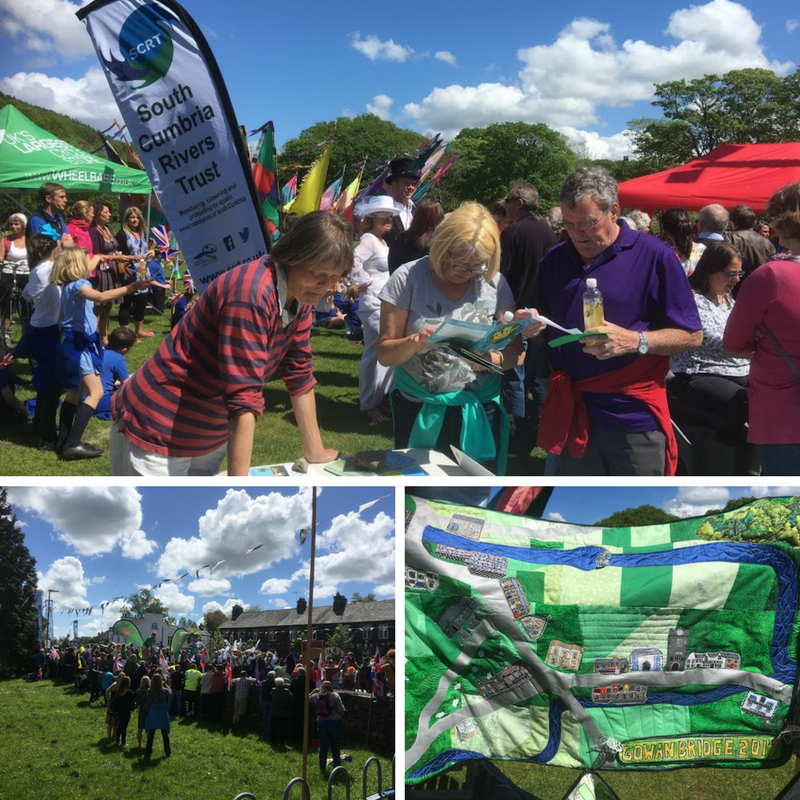 SCRT and Kent Catchment Partnership volunteer at the new Gowan Bridge opening ceremony.
Lower right is an embroidered, quilted and felted artwork of Staveley village, created by Staveley WI.