Join us for some reedbed restoration at National Trust (NT) site; Wray Castle.
SCRT created a reedbed site here several years ago. The reedbed however has become shaded, so work will include some copping to allow more light into the area as well as laying and pegging existing reeds to encourage reedbed growth and expansion.
Reedbeds are vital habitats for a range of species, including birds, fish and invertebrates. They also act as natural pollutant filters. That is why we are working hard to restore reedbeds around Lake Windermere, after they have declined significantly over the last century.
We will be meeting in the main car park at NT Wray Castle. Please wear suitable boots or wellies. All tools will be provided.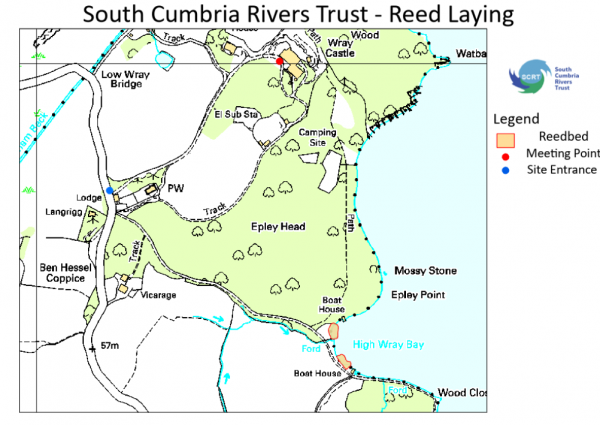 This is part of the CaST project, funded by United Utilities to restore 800sq.m of reedbed around Windermere.