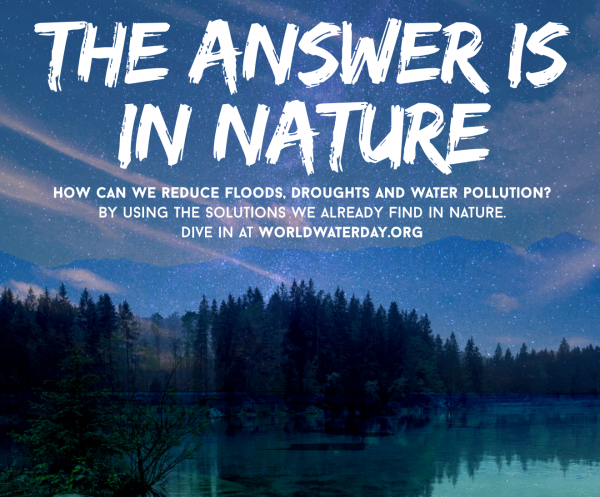 World Water Day, on 22 March every year, is about focusing attention on the importance of water.  This year's theme, 'Nature for Water', explores nature-based solutions (NBS) to the water challenges we face in the 21st century.
Restoring forests, grasslands and natural wetlands, reconnecting rivers to floodplains, creating buffers of vegetation along water courses – these are all examples of NBS that help the management of water availability and quality.  Most NBS, including in urban landscapes, essentially involve the management of vegetation, soils and/or wetlands, including rivers and lakes.  NBS are not a panacea to the critical water-related challenges we face as the global population grows, but they can provide innovative and cost-effective options for supplementing insufficient or ageing water infrastructure.
#Courtauld2025 Water Ambition means businesses will monitor and improve water efficiency in their operations, and participate in collective action to improve water quality and availability in key sourcing areas.  WRAP UK,  WWF UK & The Rivers Trust are working with major UK retailers in the food and drink industry to improve water stewardship.  The Eden catchment in Cumbria is one of six initial focus UK catchment based project areas identified by the Rivers Trust as critical areas for sourcing key foods such as fresh produce, dairy and crops.

Find out how your company can get involved here.