Lambrigg Beck is part of the River Kent, which is a Special Site of Scientific Interest (SSSI) and Special Area of Conservation (SAC). A reach of the beck was identified to have a number of concerns; it had been straightened, embanked in places, revetted with artificial bank protection and cleared of natural tree debris material, crucial for fish habitat. The project also identified a weir upstream affecting fish migration and the hydro-morphology of the beck as well as two natural flood management (NFM) features that had been drained to develop agricultural land in the past.
Funding for the project has been provided by the Environment Agency's Cumbria River Restoration Strategy (CRRS), which aims to improve natural river processes.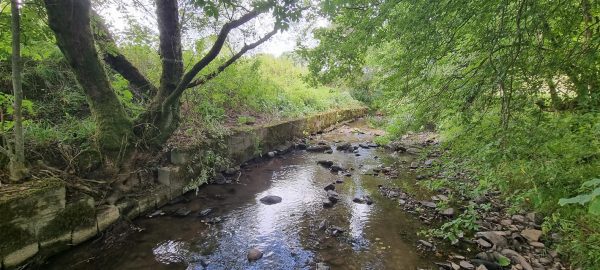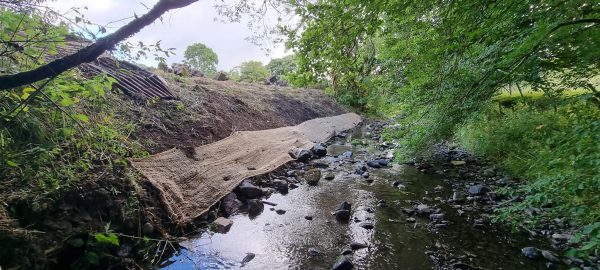 Currently being completed, phase 1 of the project will focus on –
* restoring the small in-field NFM feature
* the removal of a small embankment in order to reconnect a high flow floodplain paleochannel
* the installation of timber fish refuges and flow deflectors
* removal of 85m of artificial bank protection.
The video explains the impact of revetment on a water course, followed by a time-lapse video of the revetment removal.
Phase 2 will be delivered in 2022, tackling the modification of the weir structure to help alleviate highways erosion and aid fish migration, as well as investigating the possibility of naturally storing water at a larger scale in order to help protect Kendal and downstream communities from flooding.
This work would not be possible without the huge support of the landowners, who we wish to thank for the opportunity to improve this section of river.