10 WEEKS IN! How time flies!
Over the last few weeks I have been doing loads to progress the projects I mentioned in my last blog post. These are the Winster and Gilpin habitat improvement project and the Freshwater Pearl Mussel BIFFA funded project. I have also managed to get out and about to help Mike West a few times on his Heritage Lottery Funded Coniston and Crake project and it has been great to watch and learn from an experienced project officer.
I have been working on a number of project proposals within the Winster and Gilpin catchment, working with landowners, land agents and farmers to come up with habitat improvements that can be agreed upon by all interested parties. Project proposals, along with site visits, allow us to present to stakeholders the ideas we have for the land and explain how these works will improve the environment and benefit them at the same time. Once a proposal has been discussed and everybody is happy it is time for an agreement and a signature which gives us the all clear to carry out the works. The time these proposals takes varies depending on the size of the project and the speed of responses so it is important that we agree projects swiftly. This gives us time to apply for appropriate consents and then carry out the works at the right time of year, and in line with specific project deadlines. The Crosthwaite school de-culverting project is progressing well and I have been on another site to get a better picture of the project as a whole. We are now in an interesting position discussing with landowners the proposals we have put forward. Further discussions are now underway to pull together a final plan supported by all.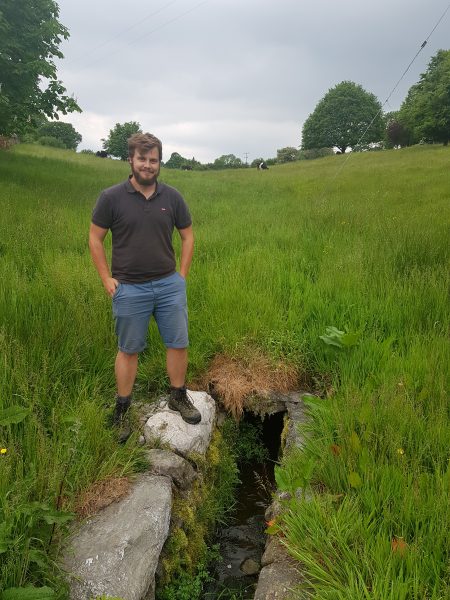 I'm really enjoying going out on site visits, meeting landowners and getting a feel for project sites. Being able to see sites in person allows me to see exactly what the issues are and build up a picture in my mind of improvements that can be made. Maps and photographs also play an important role, but work best in conjunction with a field visit. I have been out on visits in the last few weeks, including with Mike W along the River Crake in the Coniston catchment, and with Mike S in the Winster and Gilpin catchments. I have also started visiting project sites on my own and am starting to feel at ease discussing project plans with the landowners I meet. We have a really great team here at SCRT and everyone is always willing to help if anyone (usually me) has any questions!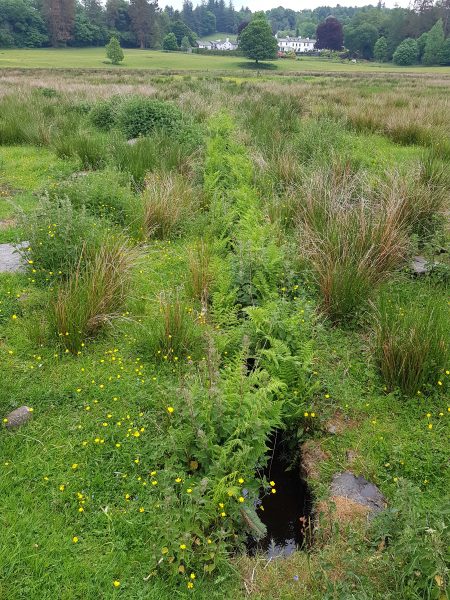 In mid May I helped Mike W install a solar trough as an alternative livestock drinking solution following a fencing project. Fencing excludes livestock from becks and watercourses, which is a great and simple way to improve aquatic habitat by reducing poaching and sedimentation. Sedimentation can cause small particles to fill up the spaces between gravels, reducing fish spawning habitat as well as smothering invertebrates and aquatic plant species. Many farms allow livestock in the water to drink, so when we fence and keep livestock out we provide them with alternative drinking solutions. Solar troughs harness the suns energy to pump water from the beck to fill a trough situated in a suitable location. The DIY solar trough setup was really interesting to put together, and the process introduced me to a number of practical skills. These included soldering, electrical wiring and the use of quite a few different tools and techniques that I will be able to use on other projects in the future.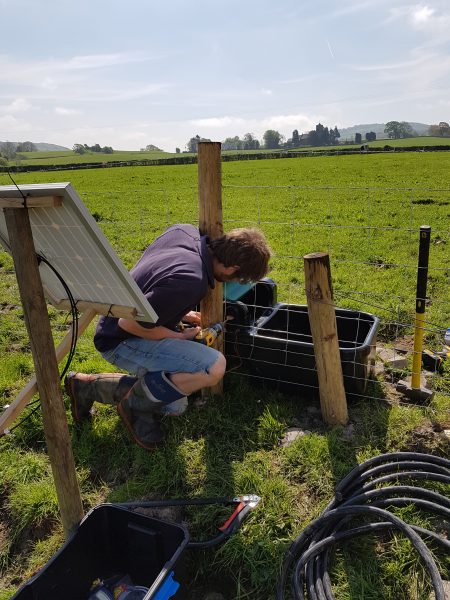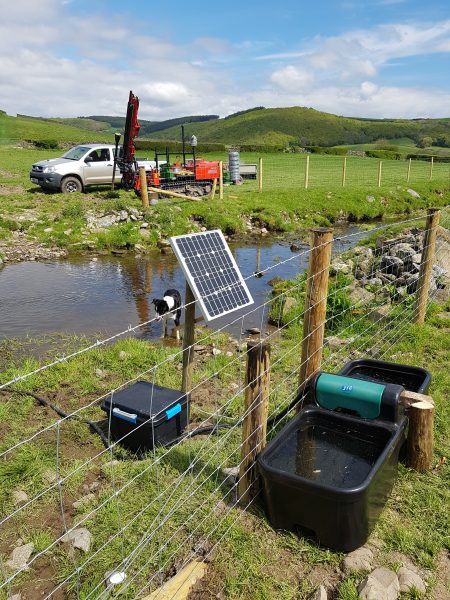 My practical skills were improved further as I helped both Mikes install a fish easement at Yew Tree Tarn last week. Two pool areas were created on the steep bypass channel in order to aid the upstream migration of Salmonids. The installation anchored stainless steel rods into the bedrock. The rods hold in place neutral coloured recycled plastic beams across the channel to hold back and collect flows. The two pool areas created will act as short resting points for fish as they navigate the steep bypass channel to access upstream habitat and spawning gravels.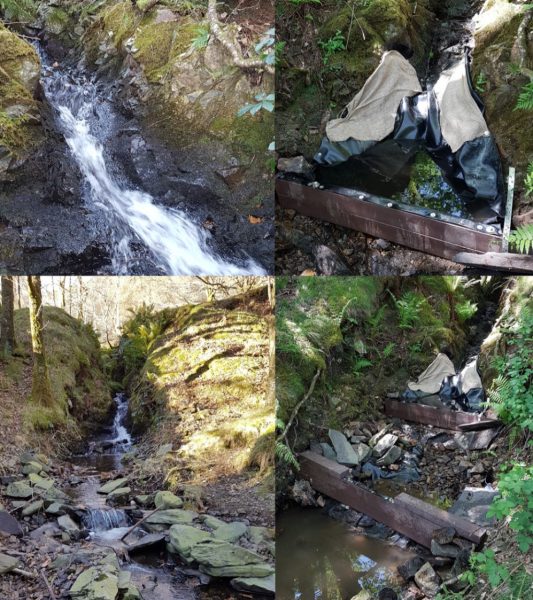 I have now completed 2 days of experiments at the FBA looking into juvenile freshwater pearl mussel habitats.  This forms part of the BIFFA award funded project. On the 3rd and 18th May I joined up with Heather Marples (FBA) and Chris West (West Cumbria Rivers Trust) to collect dissolved oxygen and redox data from 3 different gravel types. As mentioned previously this data is being used to gain a better understanding of the limitations of data collection, and to understand the conditions that juveniles seek. This may aid in site selection for mussel re-introductions in the future. I still have to undertake the same experiments in the FBA flume tanks, which hold mussels, and the data collected should give us an indication of habitat preferences with regards to dissolved oxygen. This will be combined with flow data collected by the FBA to improve our understanding of juvenile habitat preferences.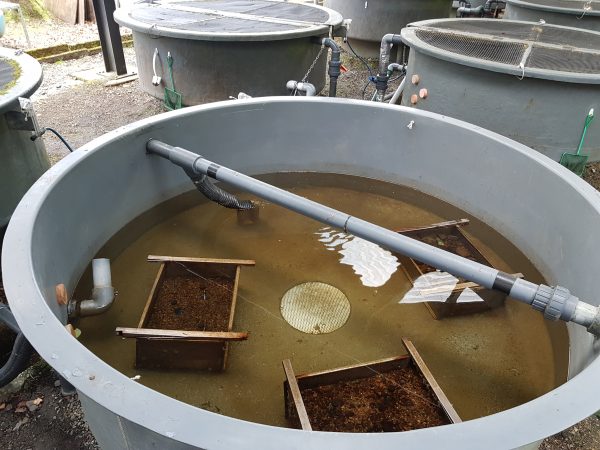 As the sun has been shining myself and Jayne have managed to get out and about collecting dissolved oxygen data from Dubbs Beck and also Slaters Bridge on Little Langdale Beck. This forms part of a long-term data set and will continue throughout the summer. The sites are really starting to come alive and we get to see lots of great wildlife including Dippers, Curlews, damselflies and our native white clawed crayfish.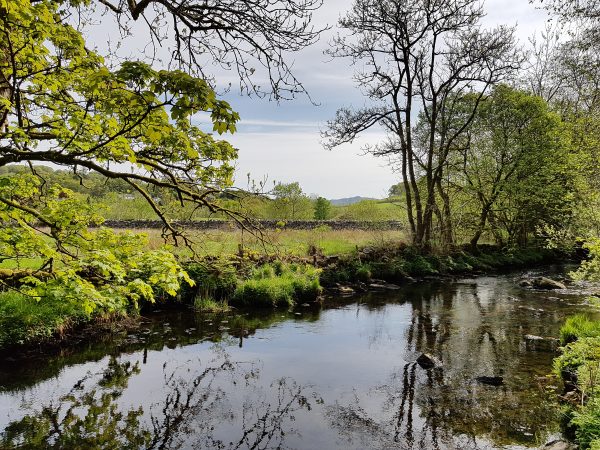 I have also managed to fit in some new site visits for potential projects in the Winster and Gilpin catchments, including some wetland creation. It is great to meet people interested in making habitat improvements.
When I have been in the office I have been keeping busy setting up site visits, writing up project proposals, keeping up to date with our task management system ASANA and applying for consents to work. I have not applied for consents to work before so it is good to get my head around all of the information needed by the Environment Agency and Natural England in order for them to make a decision. This includes detailed method statements, environmental risk assessments and biosecurity plans specific to the projects.
We also had a busy week in the office preparing funding applications for the Water Environment Grant (WEG) funding from the Environment Agency. Everybody put in a real shift to get these in on time and it was a real team effort to get them all submitted on time! We also had some good news relating to a World Wide Fund for nature (WWF) crowd funding bid, with two SCRT projects being picked for funding! Keep an eye out in the next few weeks for opportunities to be involved in these projects!
If you are enjoying these blog posts or are interested in the work we are doing in South Cumbria then please get in touch. We have lots of volunteering opportunities, including monitoring of invertebrates through riverfly surveys and electro-fishing monitoring! It may surprise you what can be found in the smallest of becks!
Until next time.
Matt