The habitat improvement project at Low Foxfield, on Spannel Beck in South Cumbria is now complete.
Approximately 475 metres of Spannel Beck, a tributary of the River Winster is now protected from livestock poaching, sedimentation and nutrient enrichment. The project included 950 metres of fencing alongside the watercourse and native species tree planting to create natural river bank areas. We are currently looking to plant trees in the newly created riparian zone, which will help to slow the flow of water during times of high flow. They will also capture some of the sediment and nutrient run-off from the fields, thus further improving river habitats and water quality. Trees also provide an important riparian habitat for wildlife including birds, bats and insects as well as helping to stabilise the banks.
This project will now allow the beck to function more naturally, maintaining natural processes and improving spawning gravels for fish. Funding for this project was kindly provided by the Winster and Gilpin Habitat Improvement project and The Nineveh Trust.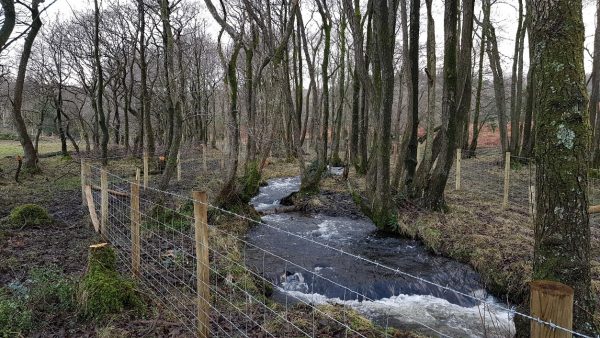 Figure 1: Newly installed fence line to reduce livestock poaching, sedimentation and nutrient inputs to Spannel Beck.