We were focusing on movement and senses at this year's Lakes Alive event!
Marble Run: River is a beautiful, yet playful piece of kinetic art created by Charlie Whinney and Nick Greenall with Eden Rivers Trust.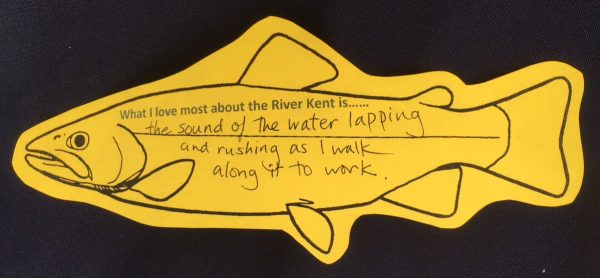 There were opportunities for you to record your memories and share your photos of the River Kent as part of a wider project to identify and explore the cultural heritage of the river and catchment.  If you would like to add to these please send us an email!
We also had a river sensory box – can you guess what's in it?!