January 2020- Blog by Roxanne Diaz, World Fish Migration Foundation Communications Manager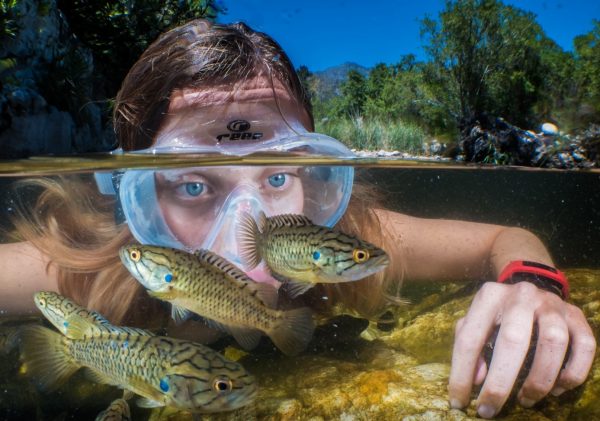 © Jeremy Monroe
Migratory fishes are a strong, remarkable group of species. There are more than 1,100 freshwater species which migrate a distance of more than 100 km; some swim over 11,000 km over the course of their lifetimes. They navigate using the currents, magnetic fields, and with their sense of taste and smell. Migratory fish are a crucial link in the food chain and play an important role in creating healthy and productive river systems.
They support billions of people around the world who depend on them for food, sport, research and intrigue. Because of this, we need to ensure the survival of these species for generations to come. But many times, fishes do not receive the proper attention they deserve.
To raise the awareness of these overlooked species, the World Fish Migration Foundation coordinates World Fish Migration Day every two years. World Fish Migration Day is a one-day global celebration to improve the public's understanding of the importance of migratory fish and free-flowing rivers and how to reduce our impacts on them. On this day, thousands of organizations, schools, aquariums, zoos and communities organize their local events to educate and excite people about migratory fish species and our collective reliance on healthy free-flowing rivers.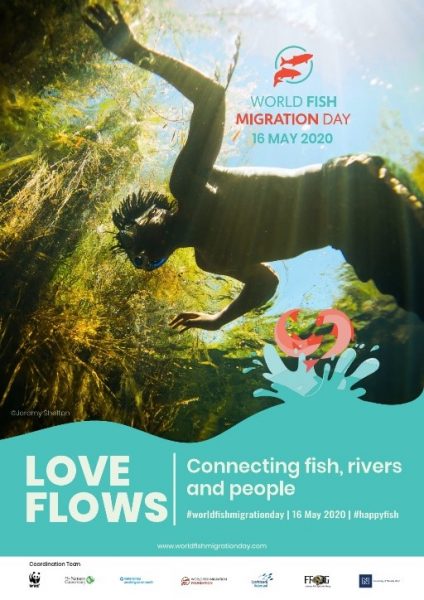 Our campaign this year, Love Flows, raises awareness of the commitment, work and care people across the world are doing to ensure the survival and ability to mate of migratory fishes. Love helps us in our goal of connecting fish, rivers and people. We encourage you to get involved by hosting an event on May 16th  2020. This can be as simple as screening a documentary like Love Flows, to a more in-depth educational program or a visit to a local river! By working together we create a greater driving force to educate others, share ideas and secure commitments to freshwater fish conservation.
Please register your event and share your photos and celebrations with us! Use #WorldFishMigrationDay on social media and reach out to your local news outlets to harness more attention for your event. We hope to celebrate with as many communities and organizations as possible across the globe and reach millions of people of all ages.
Downloadable resources to support your event can be found on the World Fish Migration Day website, as well as ideas about how you can get involved! To find out more or register your event, please visit www.worldfishmigrationday.com