Windermere is a catchment of approximately 235km2. Studies and local observations have shown that the ecosystem is declining; significant levels of nutrient enrichment are negatively affecting overall water quality, aquatic species and habitats.
There is also an on-going increase in the number, severity and duration of toxic algal blooms (cyanobacteria) which pose a threat to human and animal health. As Windermere and the surrounding catchment is a tourist hotspot, the continued decline in water quality threatens the economic viability of the businesses which depend upon a healthy lake environment.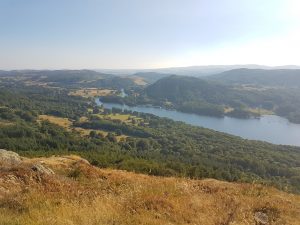 Traditionally, the increase in nutrient loading has been attributed to local wastewater treatment works, identified as the source for over half of the phosphate loading. This proportion is currently being addressed by United Utilities through upgrades to the Wastewater Treatment Plants. So it is important to focus on the other sources of phosphate loading, which include non-mains drainage, misconnections and land management.
The Windermere Water is Life project aims to focus on non-mains drainage to pilot new innovative technology that can be implemented in the long-term and across a wider range of waterbodies. This initial phase is a feasibility study to scope and trial options to reduce phosphate inputs from septic tanks and identify mechanisms for achieving long-term sustainability for nutrient management.
Funded by the Environment Agency, SCRT will identify, agree and implement this innovative technology on four sites around Windermere.
See our page on Water Pollution/Quality for further information about water quality and why it is such an important issue.
Under the Water Framework Directive (WFD) Windermere is currently classed as moderate, with significant water management issues cited as sewage discharge both point source and diffuse related to phosphate. Windermere also has 4 protected Bathing Water sites, is a Drinking Water Protected area and a popular recreational destination. The recovery period for a lake and catchment as large and complex as Windermere and with this degree of nutrient enrichment is significant. Therefore, it is important to start improvements now. That is why a
 number of partners including SCRT, United Utilities, Environment Agency, Lake District National Park, South Lakeland District Council, National Trust, Centre for Ecology and Hydrology and the Freshwater Biological Association are committed to working in partnership to address the issues threatening the long-term sustainability of Windermere. United Utilities have been developing some of the innovative technology required for this project, so the next step is to pilot and adapt it to a range of scales suitable for individual properties e.g. domestic dwellings, hotels, education / activity centres (as opposed to wastewater treatment works).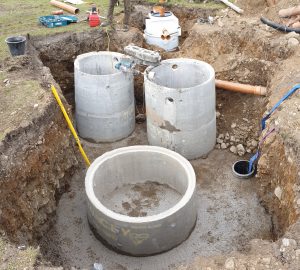 This project will produce a 'route map' for phosphate removal work from non-mains drainage sources through partnership working and use of innovative technology.
This is a feasibility phase with full benefits not realised until delivery. However, this stage will identify the most sustainable, low carbon technologies to reduce phosphate inputs from non mains drainage discharges into Windermere, within the wider context of a sustainable tourism based economy.
Windermere has been recognised as a complex catchment which needs a long-term solution; this is the first stage in developing this, drawing together the relevant partners and adopting and ecosystems approach to management. 
With thanks to the local landowners who have agreed to trial this technology.