What Lies Beneath – helping your local beck
South Cumbria Rivers Trust is delighted to announce it has bagged £2000 from Tesco's Bags of Help community grant scheme.  Millions of shoppers have voted in Tesco stores up and down the country and it can now be revealed South Cumbria Rivers Trust has been awarded £2000 for its 'creating better environments' project in the Barrow and Ulverston areas.
Bags of Help is run in partnership with environmental charity Groundwork, and sees grants raised from the sale of carrier bags awarded to thousands of local community projects every year. Since launching in 2015, it's provided more than £40 million to over 9,700 local community projects.
Work will now begin on bringing the project to life.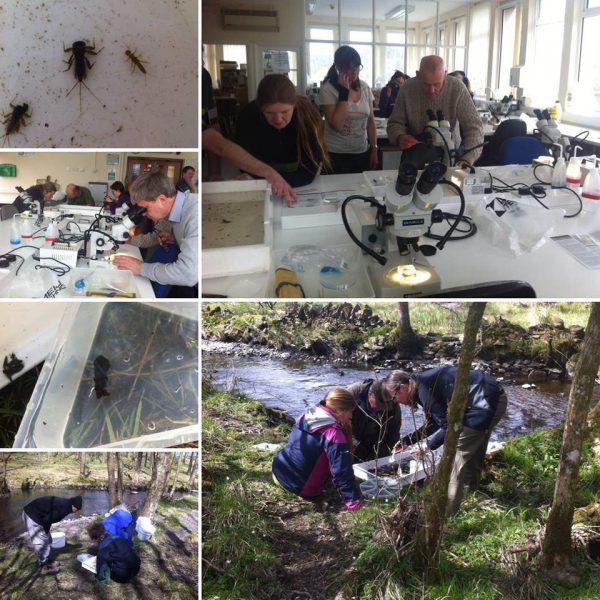 Learn more about what's in your local beck through community and school events, with opportunities to monitor and protect the health of your local beck.
The project will help local communities to engage with their area, through a 'what's in your river day, and training to monitor the health of a local river or beck. The riverfly initiative is a national programme which has been running for a number of years, including successfully in South Cumbria for over 8 years.Local communities are a vital part of this, we already work closely with a number of community members to monitor the catchments of South Cumbria. Riverfly monitoring is a simple yet repeatable way to assess water quality and detect any deterioration, which can then be acted upon. This project aims to build on this to engage new volunteers and audiences with the underwater environments of their local becks. It is also a chance for participants and new volunteers to meet new people, learn new skills and make a difference to the local area. Improvements to the local environment facilitate a greater enjoyment of the area by all and add to a sense of well-being.
The project will also look to engage with schools and local children to run a 'what's in your river day' including a close up look at riverflies from live samples and footage collected during monitoring. There will be a number of other engagement tools run around the riverfly monitoring including 'river-based' art stalls.
The community is at the heart of what we do, they live, work and enjoy the area of South Cumbria. Although a spectacular landscape the area of South Cumbria isn't always as healthy as we would like to think, and it is vital that we monitor the changes. Where necessary we then look to make improvements and enhance the area for future generations. This establishes community involvement, increases local understanding of the issues, and generates a sense of place.